Digital Process Automation
What is Business Process Management?
Business process management is methods to discover, model, analyze, measure, improve, optimize, and automate business processes.
What is Business Process Automation?
Business process automation, (business automation or digital transformation), is the technology-enabled automation of complex business processes. BPA can streamline a business for simplicity, achieve digital transformation, increase service quality, improve service delivery or contain costs.
What is Digital Process Automation?
Digital process automation, or DPA, is a method whereby digital technology is used to automate one or more tasks involved in a business process. Organizations often use software as a means of automation to optimize its workflows.
Digital Process automation is subset of Business Process automation.
What are benefits of DPA?
DPA offers many potential benefits.
Increased employee satisfaction
DPA clarifies employees' roles and responsibilities. Points at which human intervention and interaction are required are known throughout the organization. Organizations can also easily update employees regarding workflow changes.
Improved customer service
Automation allows employees to focus less on time consuming and tedious tasks and spend more time assisting customers. DPA solutions also improve the customer experience by offering them more efficient and enjoyable interactions with an organization.
For instance, banks can improve the customer experience by automating the new account opening process.
Increased compliance and security.
Manual and paper-based processes are not only inefficient, they lead to lost documents, security breaches, and low levels of compliance.
DPA tools like Master Data Management (MDM) make is easy to store, secure, and access important information and documentation electronically.
Reduced operational costs
By automating tasks, employees can complete tasks quicker and focus their time on less repetitive and higher value functions.
Organizational flexibility
The outbreak of COVID-19 this year illustrates just how important it is for organizations to be able to shift goals quickly.
For example,
The ability for employees to work from home if needed.
Higher education institutions the ability to shift to virtual learning model and back again.
Even when things return to normal, organizations will continue to need to react to challenges like changing consumer preferences and demands in real-time.   
How we implement DPA?
With our capabilities in digital process automation, we have deployed various DPA technologies.
Low-Code Development
The most prominent capability of powerful DPA software is the low-code assembly of complex processes.
For example,
Drag-and-drop workflow designers enable users to quickly assemble workflows using prebuilt connecters. Manage data, dependencies, and business rules across endless applications and systems, drastically reducing time and resources spent writing custom scripts.
Real-Time Alerting
To help manage operations and to streamline troubleshooting, DPA tools proactively monitor workflow progress and, based on an organization's needs, send alerts to the appropriate teams. Alerting functionality should also support auto-remediation for any workflow that overruns, underruns, displays exit codes, or is in danger of breaching an SLA (Service level agreements).
For example
DPA found successful adoption in some of critical business cases like preventive maintenance.
End-to-End Integration
DPA software should enable IT to automate, monitor, and manage workflows across the enterprise, pulling together IT infrastructure, data warehouses, and business platforms. Whether through prebuilt connectors, native integrations, or via APIs, DPA software that can assemble integrations into end-to-end workflows will be able to provide businesses with endless opportunities to orchestrate and optimize its processes, operations, and customer experiences.
Great websites add great values to your business From wire-framing to we do it all.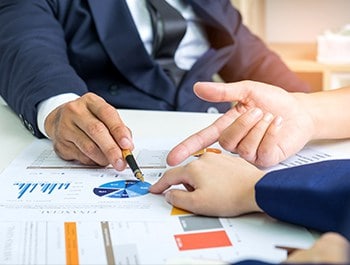 Great websites add great values to your business From wire-framing to we do it all.
Digital Process Automation
How can we help you?
Contact us at the Consulting WP office nearest to you or submit a business inquiry online.